Barrel Pumps Manfacturer in India »
Investa Pumps is a leading manufacturer of barrel pumps with wide range of options and operating features, to cater to the many industries. Based in Mumbai with factory in Valsad (Gujarat;India), we have over 40 years experience in pump manufacturing.
Barrel Pumps are available in Stainless Steel: SS-316/ Polypropylene / Teflon Materials of Construction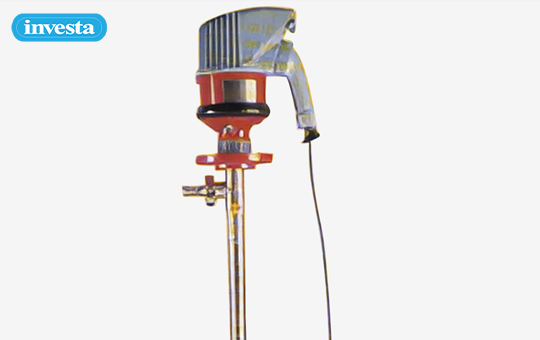 Stainless Steel: SS-316 »
All wetted parts like pumping chamber, pump base, discharge tee, nozzle, wing nut, impeller are made of SS-316 investment castings.
The outer and inner pipes are seamless type made of SS-316.
The shaft is made of SS-316 Bright Bar.
The Guide Sleeve and Lip Seals are made of Teflon.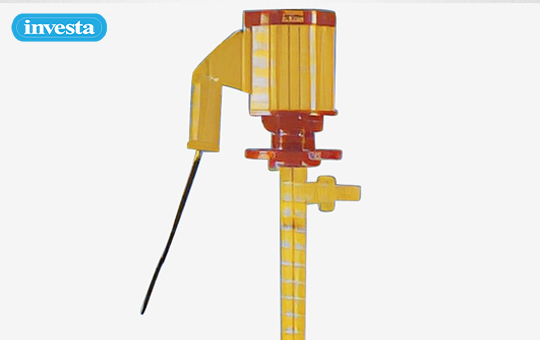 Polypropylene with imported Hastalloy-B2 Shaft »
All wetted parts, outer & inner pipes are made of polypropylene.
The shaft is made of imported Hastalloy-B2 (containing 29% Molybdenum).
The impeller is made of ETFE (molding grade of Teflon).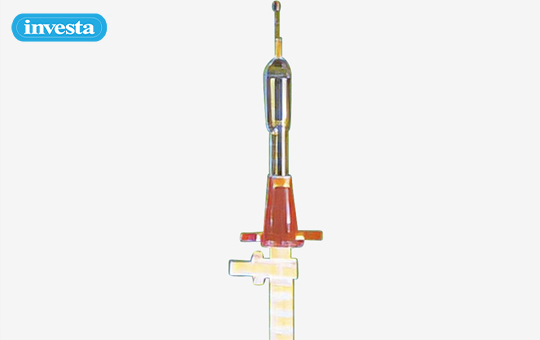 PTFE (Teflon) with Hastalloy-B2 or SS-316 Shaft »
All wetted parts are fabricated from PTFE.
Outer & inner pipes and Guide Sleeve are made of pure Teflon.
The shaft is made of SS-316 or Hastalloy-B2.
The impeller is made of ETFE
Drive Units Available »
Flameproof Electric Motor (Certified by CMRI)
TEFC, Single phase, 230V, 50 Hz. 0.7 HP, 15,000 RPM, AC/DC Electric motor, suitable for explosive atmosphere of gas group I, II-A & II-B.
Pneumatically Operated Air motor
Chicago Pneumatic make, In-built regular type, 21,000 RPM, working at 4 to 7 bars air pressue and consuming 25 cfm of air.
Non Flameproof electric motor
Single phase, 230V, 50Hz. 0.7 HP, 15,000 RPM, AC/DC type universal electric motor
Applications of Barrel Pumps »
Stainless steel with Flameproof Electric motor:
For almost all types of solvents, varnishes, turpentine, paints, gasoline, HSD, petroleum products, chloroform, drugs & pharmaceuticals, degreasing agent, phenol, IPA, LDO, Water Treatment Chemicals, Nitric Acid, Phosphoric Acids and Thermic fluids.
Polypropylene Barrel Pumps with Hastalloy-B2 shaft:
For highly corrosive liquids like concentrated HCL, Diluted H2SO4, HF, NaOH, Formic Acid, Electroplating solutions, photographic developers, salt solution, pesticides, intermediates and toxic chemicals.
Teflon Barrel Pumps:
Suitable for all the above liquids.