Pumps for Mining Industry »
Investa ANSI STD Process Pumps are being used in number of Mining Companies across India and Africa. They have been using these Pumps for a number of applications starting from Copper Sulphate Slurry Pumping to Bleaching Process, also used at a number of Bauxite/aluminium and zinc slurry applications. Investa Pumps is one of the leading players for Solvent Extraction Plants which plays a very major role in the Mining Sectors. Investa's Dynamic Sealing Arrangement pumps plays a very Vital Role for all these Tough Slurry Pumpng Applications in the Mining Sectors and with the use of Very good Abrasion Resistant Materials like CD4MCu.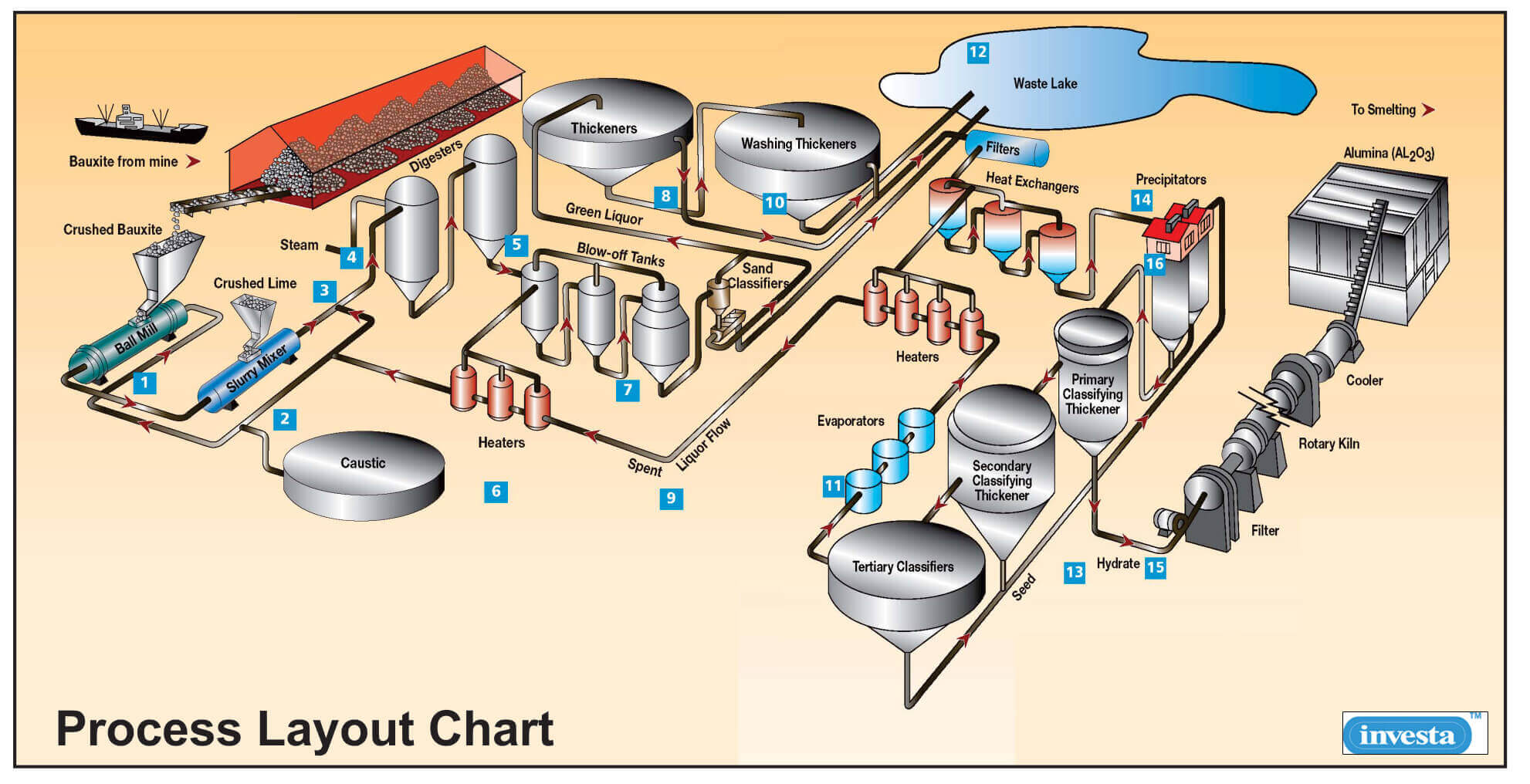 Investa's Special Materials plays a major role for tough applications in the Mining Industry. Investa supplies quiet a lot of Pumps for Electro whining process in the Mining Sectors where Copper Cathode separation takes place. Investa also helps in providing various Pump Sealing Techniques for harsh slurry pumping. This can be taken care by the Various Types of Stuffing Box designs that are available with investa Pumps and are associated world renowned Mechanical Seal Manufacturers.
With its very famous Semi-Open Impeller Design it works out as the Best Suited solution for pumping mineral slurries due to its larger wear area at the impeller, contoured flow passages and the ease to flow the mineral slurries with much ease. Having Back Vanes impeller reduces the Thrust and Axial Load on to the Bearings as well. Investa also Produces Rigid Bearing Frames to Pump these highly viscous slurries in the Mining Industry. With it